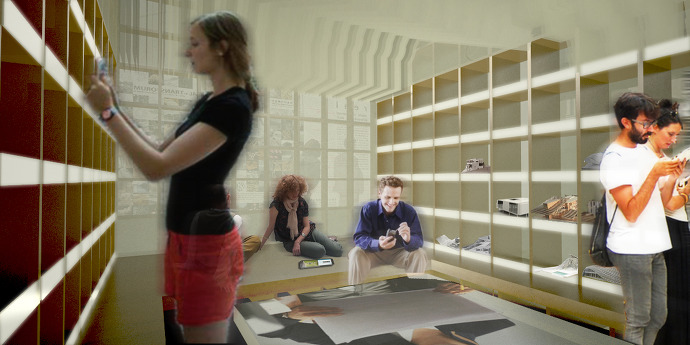 ARCHITECTURAL SOULS IN SEOUL
Most architects and architectural students keep producing models to participate in competitions and to follow courseworks as required. Unfortunately a lot of models are thrown away after they are evaluated if they are not selected as a winning entry. This is a loss of enery, talent and money. Even most of participants in competitions don't have any opportunities to talk about their ideas after long hours and nights.
RECYCLE TO TALK
But these people are future of architecture in Seoul and this project is to present them with opportunities and interfaces to expose their architectural souls.
DIALOGUES BETWEEN TWO CITIES
Cameras installed at Seoul Station trasfer images of people travelling via Seoul. The real-time images are projected to the LFD display floors and superposed by visitors to Seoul Hall at UIA Durban.
DIALOGUES via SMART DEVICES
People in two different locations can perform dialogues via chatting app installed in smart devices.
DIALOGUES BETWEEN PAST AND NOW
Aesthetics of the traditional Korean house and courtyard are translated into the contemporary architectural languages in recycled papers.
- SEOUL STATION is the entrance to "SEOUL" today for both international visitors and domestic travellers.
- The inner courtyard of Hanok, "Madang" was a center of traditional Korean residential spaces and domestic activities including conversation, communication, and interaction.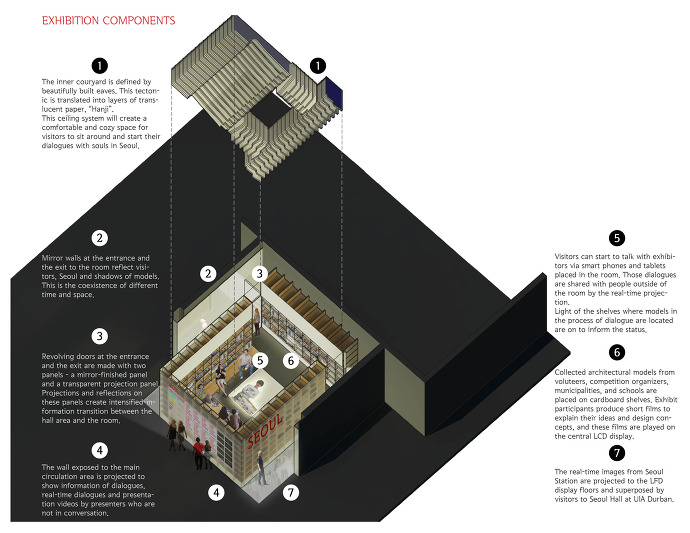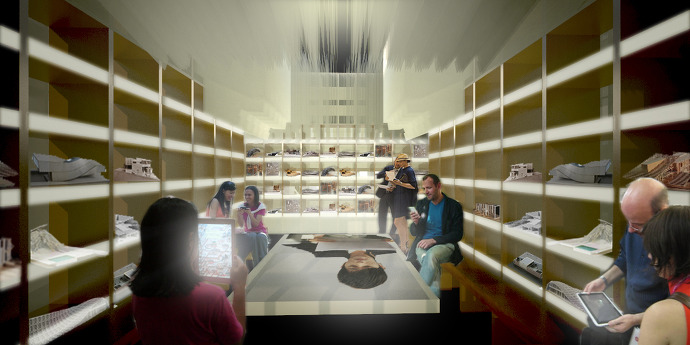 연도 Year: 2014
유형 Type: Competition Entry
위치 Location: 남아프리카 공화국 더반